Tattoos as an experience
Brand Identity / Print
Owner of Ink & Water Tattoo, Michael Pecherle (@MGPtattoos) is a tattoo artist known for his pointilism and outlandish creativity. It was important MGP's new branding also stood out from other artists.
Making it personal
MGP wanted to do more than give out business cards. He wanted his clients to share and engage with this work. The solution was the postcard–a take away his clients could personalize. The idea reflects the artist's genuine personality but there's also the notion that his tattoos really are something to write home about.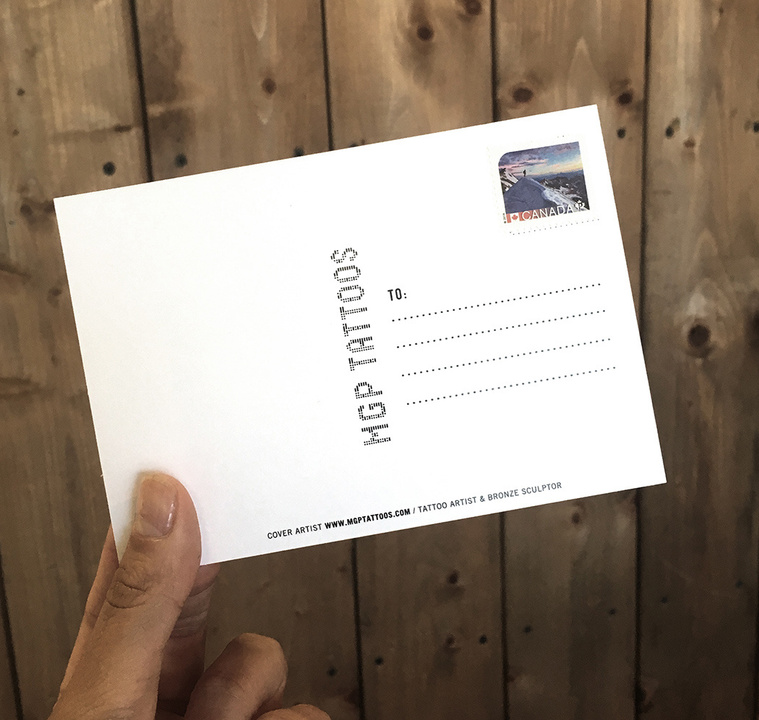 Thinking about your brand?
If you need brand direction or campaign ideas, reach out via design@fromsimone.com