ME to WE Trips
Over the past year, I bunkered down and rehauled the branding of ME to WE Trips as a separate identity from their retail and donation sectors.

The key insight was in WE's long-standing relationships with local communities. The people invite us at ME to WE Trips into their lives. It's an invitation and as such, the trips are totally different and vibrant experiences.
branding, digital marketing
Lead redesign of:
High-profile visual booklet
25th Anniversary booklet
3 Country travel brochures
Launch party campaign
Artwork curation for 2 buildings
Kenyan College artwork
Website redesign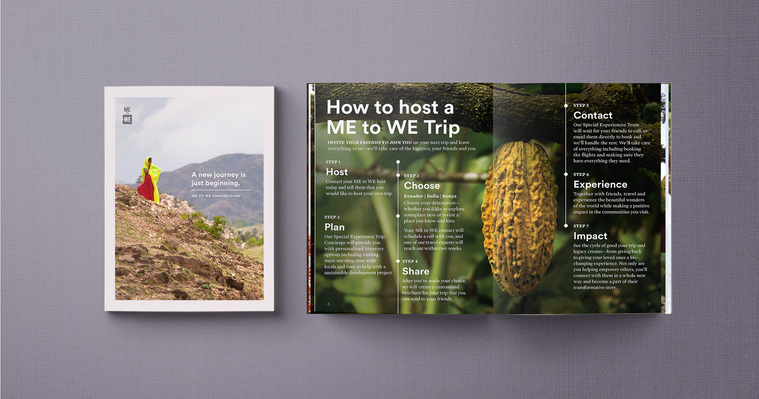 First printed work
This is the first printed brochure that reflected the new look for ME to WE Trips.
This brochure folds out from two to four panels. As it doubles in size, there's this momentary pause to take in the powerful photography, the vibrant colours, and even the weight of the paper.

A white border is used to give each country it's own postcard experience.